What should my fluorescence settings be for phytoplankton analysis? What should my context settings be for protein analysis? How do I use file processing mode?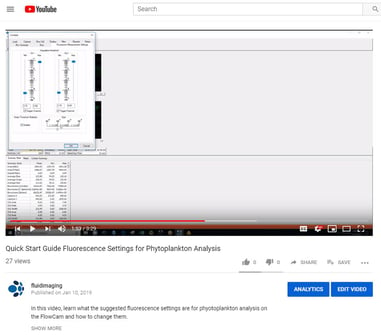 We've compiled VisualSpreadsheet® How-To Videos on our YouTube channel that serve as guides on suggested settings, and instructions on useful functions, including:
You may also be interested in our FlowCam How-To Videos as well. If these videos don't answer your questions, consider scheduling FlowCam and VisualSpreadsheet training with our Technical Customer Support team.