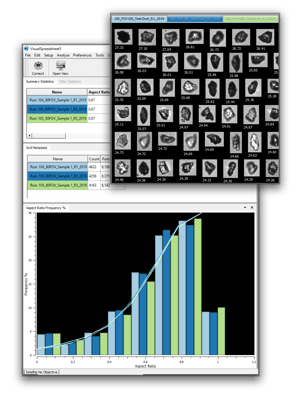 VisualSpreadsheet 5 image analysis software (ViSp 5) represents a new platform for FlowCam data organization. Introduced in 2019, our upgraded software moves away from a simple hierarchy of folders and instead utilizes a database structure.
Biopharma labs working in drug development will be excited to learn about the module for fully-integrated compliance with 21 CFR Part 11 regulations mandated by the US FDA.
Among many other features, ViSp 5 is able to:
Manage unique user IDs and passwords for all users
Manage all users at 3 levels: Administrator, Supervisor, User
Require Supervisor-level approval for a variety of actions
Record all actions in a time-stamped audit trail that can not be altered
Protect records against accidental modification or deletion
Ensure accuracy, reliability, and consistent intended performance
Detect invalid or altered records
To learn more about how VisualSpreadsheet can provide you with the 21 CFR compliance you require, please contact our Customer Care team by clicking below.