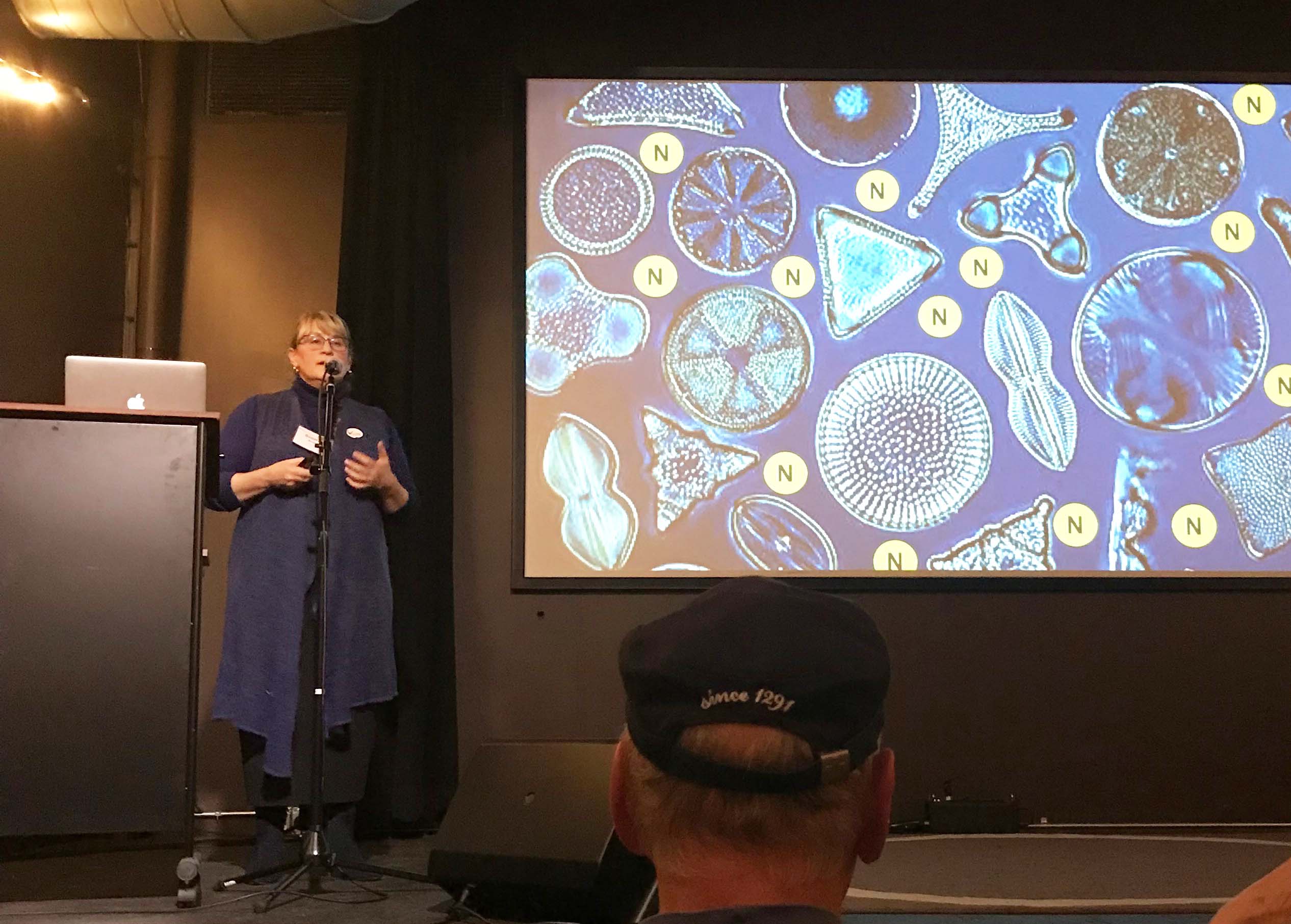 November 6, 2018, Brunswick, Maine—
At the close of Election Day, Dr. Deborah Bronk presented on the effects of climate change on the Gulf of Maine at Frontier Cafe and Restaurant in Brunswick, Maine.
Dr. Bronk, a PhD from the University of Maryland, most recently held tenure as a Professor at the College of William and Mary where she conducted research on how phytoplankton and other aquatic microbes process nitrogen. In February 2018, she became the President and CEO of Bigelow Laboratory for Ocean Sciences.
Read More