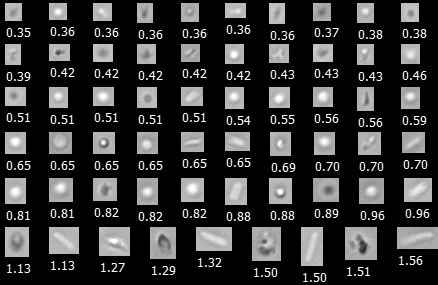 Pictured above, protein aggregates, sucrose particles, and E. coli as
imaged by FlowCam Nano. Equivalent spherical diameter (in µm)
for each particle is shown below their image.
Many new types of biotherapeutic Active Pharmaceutical Ingredients (API) such as viruses, nanomedicines including virus-like particles and lipid nanoparticles, and cell-based medicinal products have recently experienced a significant surge in interest. Like proteins before them, formulations of these APIs contain particles that need to be characterized to ensure product quality and efficacy. Particle characterization technologies like FlowCam thus continue to play a critical role in developing and manufacturing safe biotherapeutics regardless of the API.
Read More