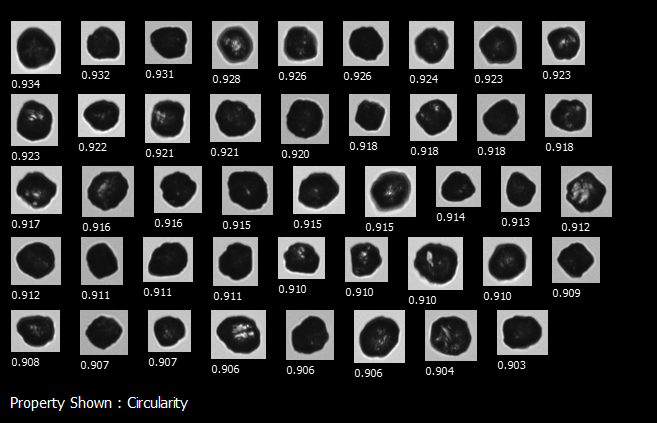 Superabrasives, such as micronized diamonds and cubic boron nitride (CBN), are used extensively in applications for cutting, grinding, and drilling hard materials. The effectiveness of a particular superabrasive material in a given application is largely determined by both particle size and particle shape.
Above images: Left, mixed diamond powder, particle property shown is Diameter ESD.
Right, high circularity diamond powder particles, filtered by circularity.
Read More