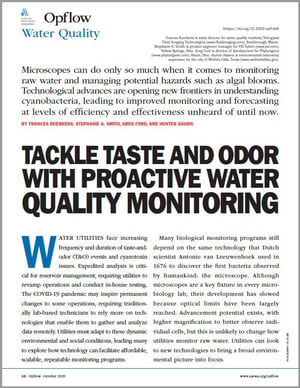 An article featured this month in the American Water Works Association (AWWA) publication Opflow describes the challenges currently facing water utilities across the country, and lays out a strategy to proactively monitor for cyanobacteria and taste & odor causing algae.
"Increasing sampling frequency and locations is often difficult, as labs are frequently understaffed and overloaded. Fortunately, remarkable technological progress has taken place in recent years, making it possible to expand monitoring programs with a limited team. Three relatively new technologies - multiparameter sondes, semiautomated flow-imaging microscopes, and DNA-based assays—can be integrated from the field to the lab to form the foundation of a comprehensive screening program for cyanobacteria and address concerns about the production of T&O compounds as well as toxins."
Learn how the FlowCam can serve as a vital step in a multi-layered approach to monitoring water quality for water utilities, large and small.
Download and read the full article here
Buerkens F, Smith SA, Ford G & Adams H "Tackle Taste and Odor with Proactive Water Quality Monitoring." Opflow, October 2020, 10-14.
Access the full digital magazine on AWWA's website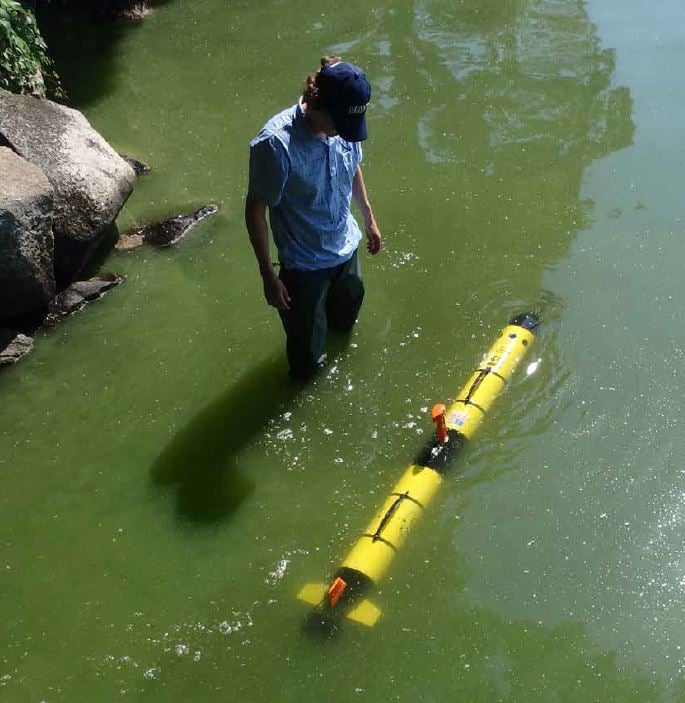 Pictured above: "Multiparameter sondes with a dynamic range of smart sensors are available to collect water quality data day and night, providing early detection for algal blooms and bloom dynamics."