Flow Imaging Microscopy has revolutionized particle analysis by offering qualitative, morphological analysis in addition to quantitative analysis (count and size).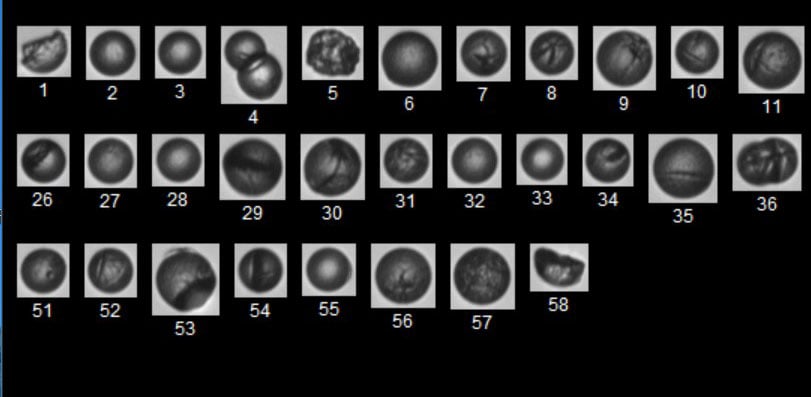 FlowCam images at 10x magnification show the difference between intact and broken polymer particles.

Fluid Imaging Technologies will be exhibiting at Powder and Build Solids in Toronto, Canada next week. You can stop by our booth #135 and see the FlowCam in action.
We're giving a Tech Talk at 2:30 pm on Tuesday June 4th in the Tech Theater.
Come learn how Flow Imaging Microscopy will improve your manufacturing process and the quality of your products. Join us for an overview of this technology as well as a live demonstration of the FlowCam, a flow imaging particle analyzer.
Bring a sample to have analyzed on the FlowCam in our booth (#135), before or after the Tech Talk.
Hope to see you there.