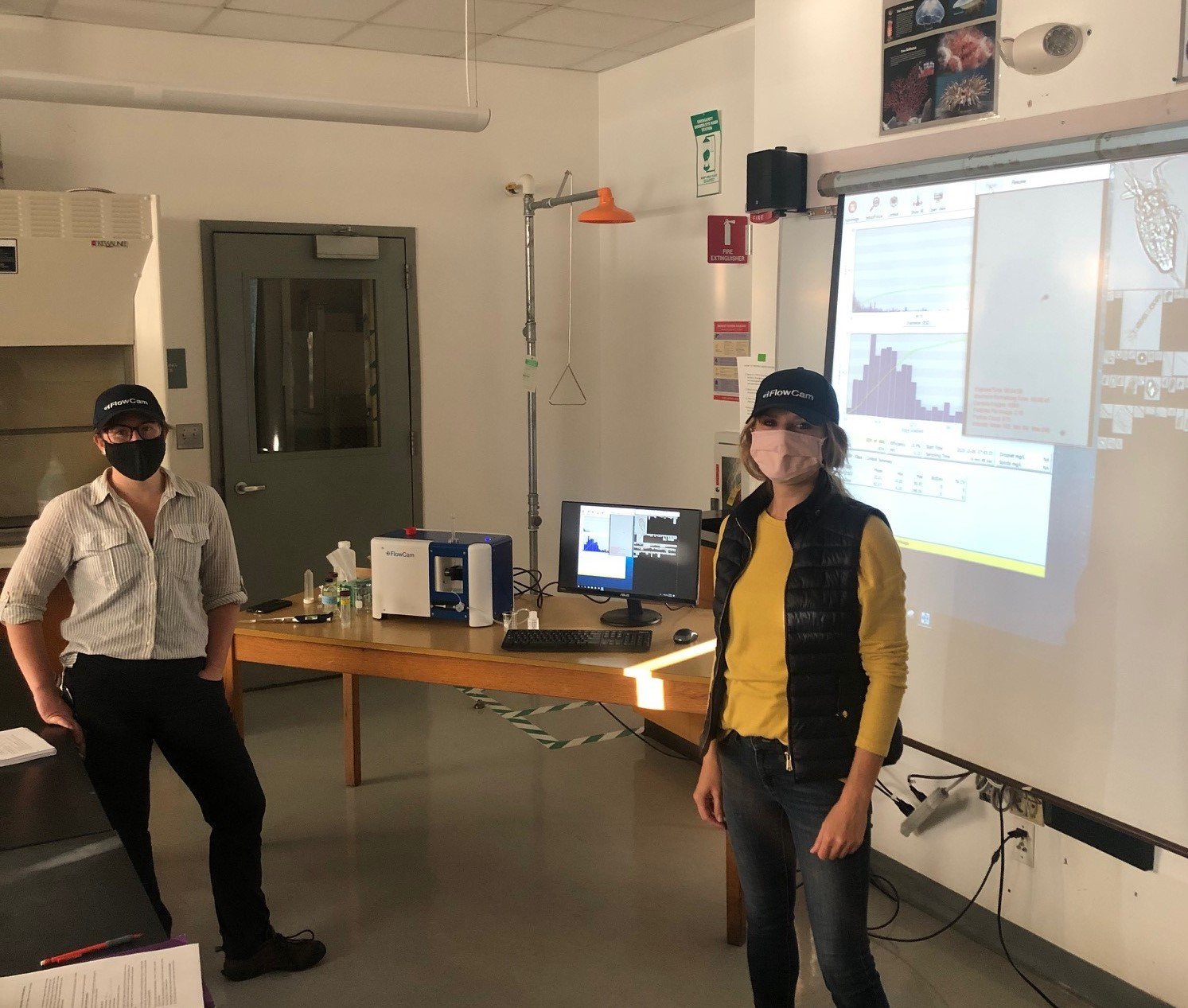 The FlowCam Aquatic Research Equipment & Travel Grant is back by popular demand for the 2021-22 academic year. This equipment grant provides an opportunity for one graduate student and up to two undergraduate faculty members to receive the use of a FlowCam for the semester of their choice.
Graduate applicants are eligible for a FlowCam 8000 (8100 or 8400) and undergraduate applicants are eligible for a FlowCam 5000.
Pictured here: Drs. Kerry Whittaker (left) and LeAnn Whitney (right) of Maine Maritime Academy (MMA), winners of the 2020 FlowCam Undergraduate Grant.
Read More