We use our Flow Imaging Microscopy blog as a platform to bring you relevant news and academic research, as well as highlighting developments and new uses of FlowCam technology. This year we published 68 blog posts on a large variety of subjects. Keep reading to see the countdown to the most popular post of 2019.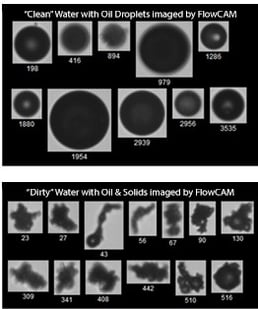 10. FlowCam for Oil in Water Particle Analysis — A discussion of the FlowCam as used to perform oil in water / produced water analysis with a case study from Baker Hughes.
9. FlowCam Compares Favorably to MFI and Light Obscuration: Collaborative Study by Japanese Biopharmaceutical Consortium — Japanese study determines that Flow Imaging is a viable alternative to Light Obscuration, and the FlowCam was able to detect a larger number of particles than Protein Simple's MFI instrument.
6.
Meet the FlowCam's World Class Technical Support Team
— Meet the members of our Technical Customer Support team and learn about the various kinds of assistance they can provide.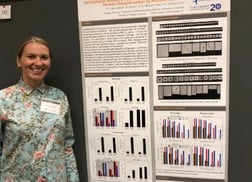 5. FlowCam can assess effects of mechanical stress (aggregation) on protein formulations in syringes resulting from hospital transportation systems — Dr. John Carpenter and University of Colorado PhD student, Vaida Linkuviene, presented their research on the effects of mechanical stress on protein formulations in syringes at the 2019 Colorado Protein Stability Conference.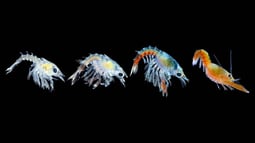 3. Effects of Microplastics on Maine Lobster: New Maine Sea Grant Awarded to Bigelow Lab — Bigelow Laboratory for Ocean Sciences was awarded a Maine Sea Grant to study the effects of microplastics on lobsters.
2. FlowCam at Bigelow Lab: Flow Imaging vs Manual Microscopy and the Study of HABs — Bigelow Laboratory for Ocean Sciences hosts a training course with NOAA NCCOS called "Monitoring and Event Response for Harmful Algal Blooms" (MERHAB). Fluid Imaging Technologies participates by instructing students in algae identification using the FlowCam.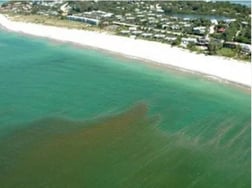 1. Using the FlowCam to Study Harmful Algae Blooms Around Sanibel Island, Florida — The Sanibel-Captiva Conservation Foundation (SCCF) uses the FlowCam to study phytoplankton blooms in the Caloosahatchee River estuary and in the Gulf of Mexico around Sanibel Island.