Phytoplankton play a large role in reducing carbon dioxide levels in the atmosphere: A recent study found that phytoplankton take in about 24 percent of this greenhouse gas. When they die and sink to great depths in the ocean, phytoplankton also move carbon dioxide out of contact with atmosphere.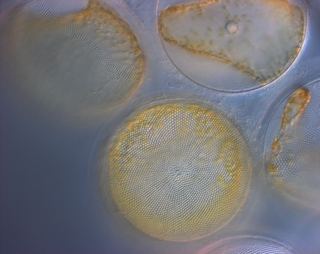 Among the most pressing questions scientists are investigating is how much of that carbon is being stored in the ocean over the long term. Another question is how rising carbon dioxide levels and associated changes in the ocean environment are affecting phytoplankton communities.
To tackle those questions, on Jan. 26 scientists from NASA's Goddard Space Flight Center in Greenbelt, Maryland, along with researchers from across the country embarked on 27-day seaborne campaign from Hawaii to Portland, Oregon, to categorize and observe phytoplankton populations and their environment. The team is working aboard the R/V Falkor, a research vessel owned and operated by the non-profit Schmidt Ocean Institute, which grants scientists use of the ship to advance oceanographic research
Fourteen researchers are deploying a range of instruments to track phytoplankton communities as the R/V Falkor traverses the northern Pacific Ocean. They are continuously measuring phytoplankton diversity through either microscopic imagery, pigments analysis or analysis of their genomic material. For the first time, they are testing new NASA-funded technology that will allow them to collect measurements of particle size. The FlowCam from Fluid Imaging Technologies is one of the research instruments being used for this project.
---
NASA uses the vantage point of space, air, land and sea to increase our understanding of our home planet, improve lives, and safeguard our future. NASA develops new ways to observe and study Earth's interconnected natural systems with long-term data records. The agency freely shares this unique knowledge and works with institutions around the world to gain new insights into how our planet is changing.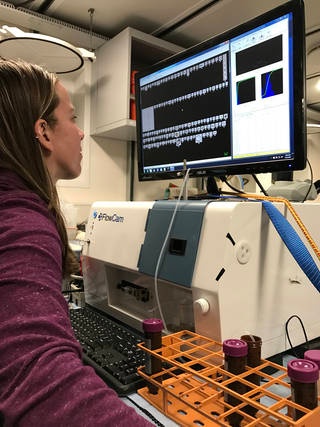 ---