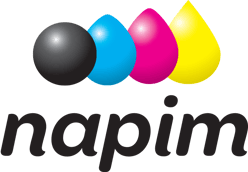 On Tuesday, October 13th, at 3pm CDT, Yokogawa Fluid Imaging Sales Director, Steve Bowen, will be presenting a webinar on Flow Imaging Microscopy at the NAPIM (National Association of Printer Ink Manufacturers) Fall Technical Conference, part of InkWeek 2020.
Register for the conference here.
The FlowCam, with paired
image analysis software VisualSpreadsheet®, can be
used for rapid quality control characterization of
printer ink and toner. Image characterization is essential to determine measures of circularity (uniformity), the primary property for quality control analysis in printer ink and toner manufacturing.
Sphericity impacts the toner as it is applied to the paper during the printing process. Particle size is important to obtain particle uniformity, which also affects the quality of the toner application on paper. It is also important to minimize aggregation, which can negatively impact the quality of the toner.
FlowCam images allows the end user to rapidly identify outliers and aggregates in the sample during and after the manufacturing process. The combination of particle size and shape monitoring provided by the FlowCam improves the process of quality control required among printer toner manufacturers.
The FlowCam is an ideal replacement to aging Sysmex FPIA-3000 systems that are no longer being supported by the manufacturer.
Pictured above: Printer toner particles imaged by the FlowCam. Circularity value is shown beneath each image. Particles are shown in order of decreasing circularity, where 1 is a perfect circle.