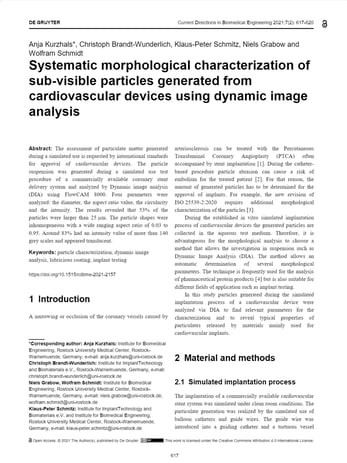 In a recent paper from Rostock University Medical Center, authors Anja Kurzhals et al. summarize a study they performed to determine the relevant morphological characteristics of particulates shed by a commercially available coronary stent delivery system. Flow Imaging Microscopy (FIM), also called Dynamic Image Analysis (DIA), was used to image and analyze particles produced during a simulated implantation of the cardiovascular device.
The goal of the study was to determine which particle characteristics were most relevant in order to determine the source of the particles. Particle abrasion has the potential to cause adverse effects in patients, including embolism, and therefore particle shedding must be minimized in order for new products to be approved. New ISO guidelines require additional morphological characterization of particles prior to product launch. Discovering the morphology of the particles being shed may help determine their source.
Kurzhals et al. used a FlowCam 8100 FIM instrument to analyze the morphology of the subvisible particles in their study. The study simulated the implantation of the coronary stent and collected the resulting particles in an aqueous suspension. FlowCam detected 858 particles in the solution, ranging in size from 10 to 500 µm.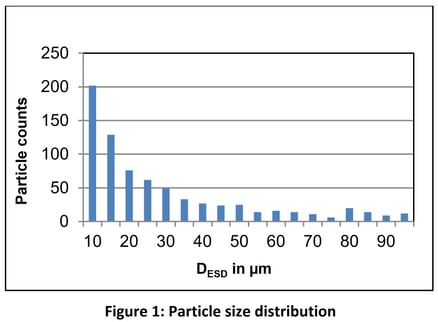 The particle images were then organized by four different parameters (estimated spherical diameter, aspect ratio, circularity, intensity). Sorting particles by translucency (using grayscale intensity measurements) was determined to be the most effective method for ascertaining the particle source.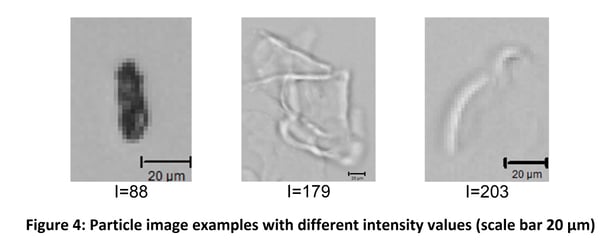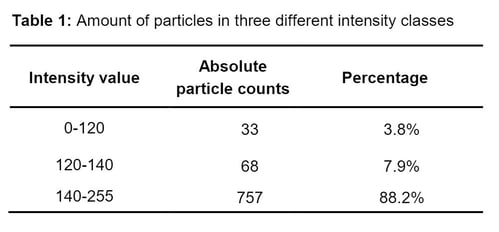 The majority of the particulates in the sample were found to be highly translucent, causing the researchers to posit that they may originate from the lubricant coating the device's guide wires and catheters.
The team at Rostock University determined that FIM is a reliable technology for characterizing particles in this application. FlowCam makes it easy to assess the relevance of a large variety of morphological characteristics and allows the user to do so in post-processing using VisualSpreadsheet software, minimizing the required sample volume and sample runs. Unlike volumetric particle analysis techniques like Light Obscuration (LO), FIM enables researchers to determine the source of particles, and even reach conclusions about their composition, by providing statistical morphological information, and also allowing the user to see the particles for themselves.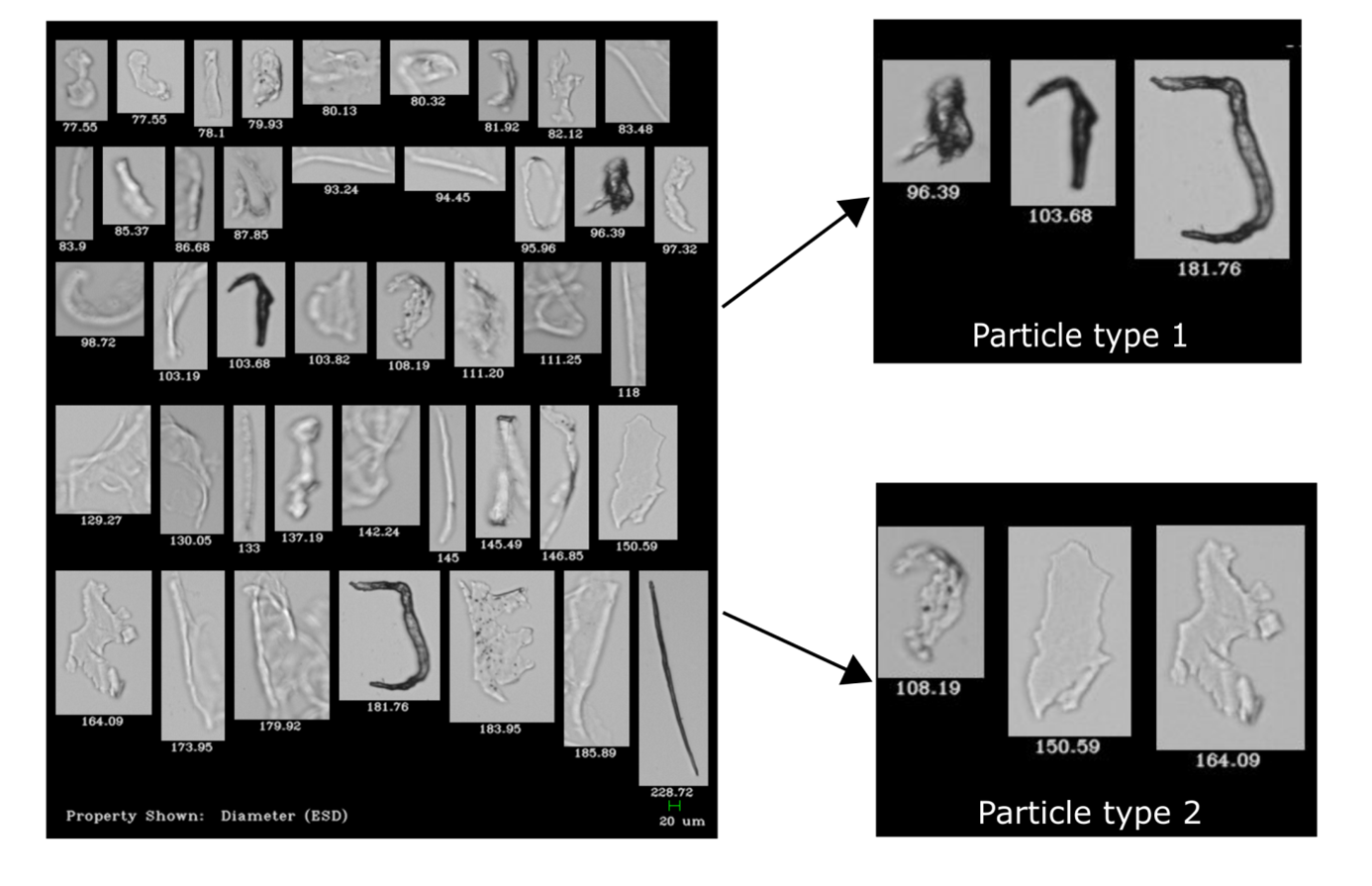 The statistical analysis of highly-transparent particles can be challenging, particularly for technologies that collect information about particle size without collecting corresponding images (LO). FlowCam image data proved to be invaluable in identifying the morphology of the particles in this study and has the potential to do the same for many other life science applications.
Kurzhals A, Brandt-Wunderlich C, Schmitz KP, Grabow N, Schmidt W. Systematic morphological characterization of sub-visible particles generated from cardiovascular devices using dynamic imaging analysis. Current Directions in Biomedical Engineering. 2021;7(2): 617-620. doi:10.1515/cdbme-2021-2157