We kicked off this holiday season with a Fluid Imaging party held at a candlepin bowling alley - candlepin bowling is unique to eastern Canada and New England - and most of us struggled to figure out the rules - but that didn't stop us from enjoying ourselves!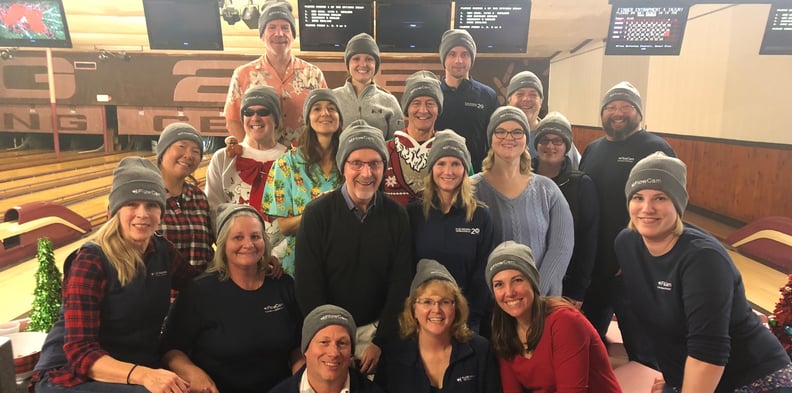 The other highlight of the day was...karaoke! Although a bit nervous at first, most of us got in on the fun, and enjoyed rousing rounds of "Money for Nothin'", "Son of a Preacher Man", "Santa Baby", and "Dancing Queen". Ain't no party like a FlowCam party!
Wishing all the FlowCammers out there a safe and joyful holiday season.