We're committed to partnering with you to understand your challenges, clarify your goals, and provide you with a practical solution for your analytical needs.
Working closely with our marketing and customer care teams to create a seamless experience, we will guide you through the process of learning about Flow Imaging Microscopy and help you determine which instrument is best suited for your application.
Meet our experts
Harry Nelson, Aquatic Sales Manager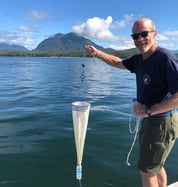 "Hello, I'm Harry, FlowCam Aquatics Sales Manager. It's been an honor to work with many of the world's top aquatic scientists for the past 20 years, providing them with a tool to help further our understanding of aquatic microbial ecology. I feel lucky to be able to combine my love and background in the natural sciences with my career, and to live and work in the beautiful state of Maine. The natural beauty of the lakes, mountains, and coastline has been a constant source of joy and rejuvenation for me."

Camilo DenBrok, International Business Manager
"Hi, I'm Camilo, International Business Manager for the biopharma and industrial applications markets. I work directly with our international partners, representatives, and the Yokogawa regional headquarters to provide support around sales, applications, and market development. In my free time, I enjoy spending time with my family, traveling, and playing various sports."
Steve Bowen, Global Sales Director
"Hello, I'm Steve, Global Sales Director. I very much enjoy managing our sales team. They are a high-performance group of professionals that know their markets very well. I also work with customers and prospects helping to identify the best FlowCam instrument for their application. Providing business solutions to our customers is one of my favorite aspects of this role. When not traveling and conducting FlowCam demonstrations, I like to fish in Galveston Bay and ski in the mountains of Utah."

Savannah Judge, Aquatic Sales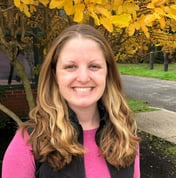 "Hello, I'm Savannah! I work directly with customers and prospects, helping them to determine how FlowCam can best support their application. One of my favorite aspects of my job is organizing the Aquatic Student Grant Program, where we evaluate graduate and undergraduate proposals for a FlowCam loaner to assist with various research projects. Outside work, I enjoy biking to the beach, baking chocolate chip cookies, and exploring new hikes in and around Maine."

Polly Barrowman, Water Markets Sales
"Hi, I'm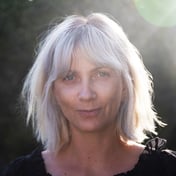 Polly. Before joining the FlowCam team, I worked as the Microbiology Technical Manager at Eurofins Eaton Analytical where I oversaw algae identification and enumeration (using FlowCam) and algal toxin analysis among other tests. I enjoy the personal connections that I make with our customers, learning about their applications and helping them find rapid monitoring solutions to the growing HAB and taste and odor problems in drinking water. I live in California with my husband and daughter and love spending time hiking and camping in the surrounding areas."

John Yin, Biopharmaceutical Sales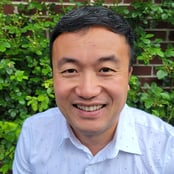 "Hi there, I'm John. I joined the FlowCam family in March and have been devoting my energy to growing our presence in the biopharma and general industrial market sectors through problem-solving and collaborative sales approaches. What makes my role highly rewarding are the opportunities to learn from the world-class scientists and engineers dedicated to the cutting-edge research and development essential for the sustainability of humanity. In my free time, I enjoy running, playing basketball and piano, and spending time with my family."
Get in touch
Don't hesitate to contact us if you would like to discuss your specific application and evaluate which FlowCam is the right instrument for you.
| | |
| --- | --- |
| | You can send an email to contact@fluidimaging.com. Please allow up to 24 hours for a response. |
| | Call us at +1-207-289-3200, option #2 for Sales |