On March 8th, Frances, Harry, and Michelle of Fluid Imaging Technologies trucked out to Coastal Studies for Girls (CSG) in Freeport, Maine with a FlowCam VS in tow.
CSG is a year-round, semester school that offers 10th grade girls leadership opportunities and a rigorous marine science program, using coastal Maine as their natural laboratory.The FIT team set up the FlowCam in the CSG yurt and ran a net sample, collected earlier that day from the Falmouth Dock. The students were amazed at the variety of organisms (diatoms, silicoflagelletes, and algae, just to name a few) the FlowCam imaged and the clarity with which it did so.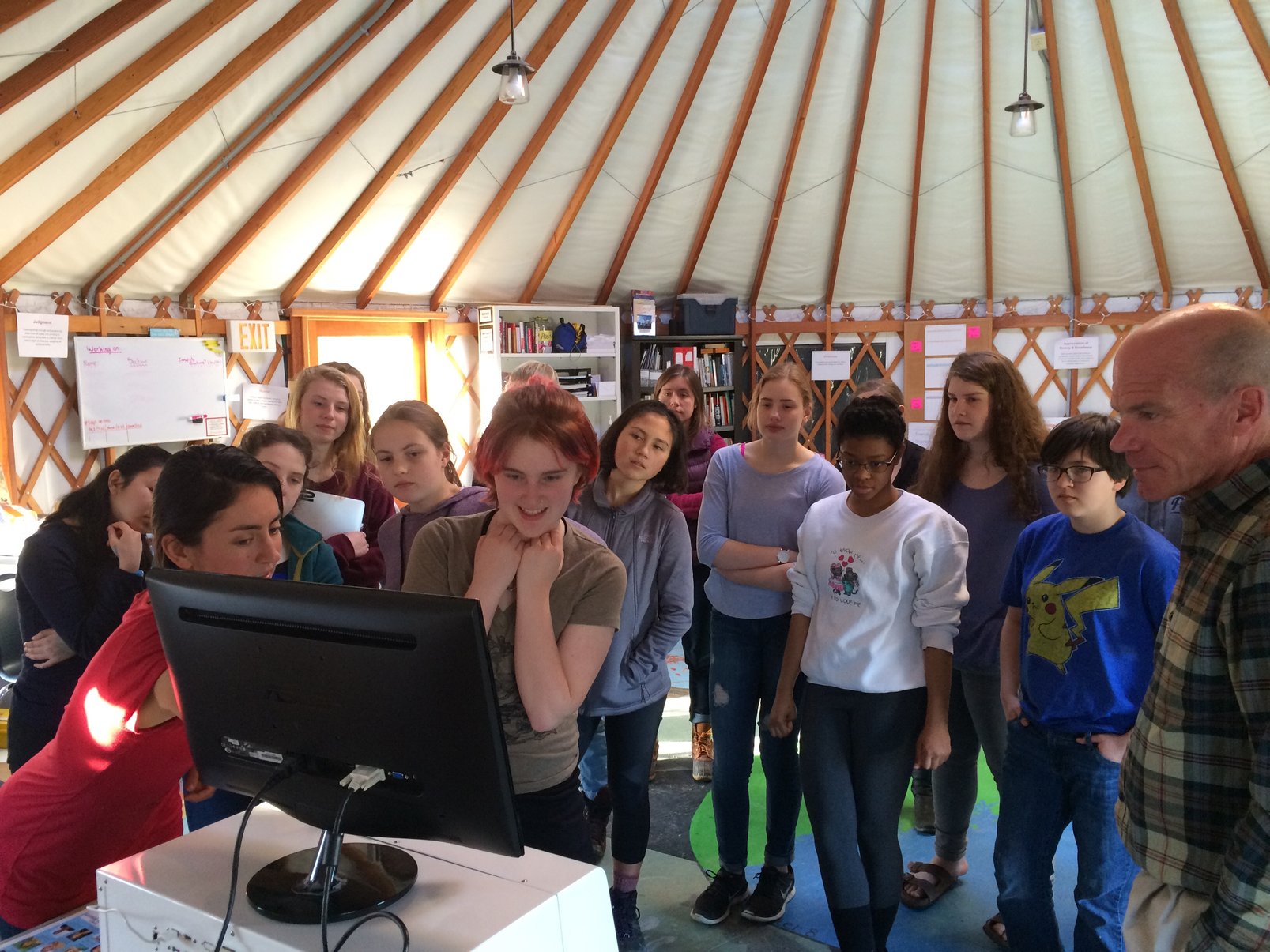 The students of CSG watching the FlowCam in action as it runs a plankton sample from Casco Bay.
"It was very inspiring to see the large sum of phytoplankton that was found in such a small sample of concentrated water, and the potential for what could lie in the rest of the ocean."- Megan
"Watching the FlowCam really opened my mind to the possibilities of organisms in seemingly clear water. It was really cool how when the water went into the flow cam it was clear but when it went through the microscope we could see hundreds of tiny phytoplankton. Thank you so much for opening up my eyes."-Dina
"Looking at phytoplankton through the FlowCam was amazing! I had never realized how beautiful and interesting they are. It was super inspiring and made me want to study phytoplankton more in depth and learn all about them...it was also super cool to think about how they can be used to learn so much about conditions in the world and natural history"- Raizel
Frances Buerkens, Aquatic Sales Manager, and Michelle Devoe, Marketing Coordinator at FIT, also talked with the students about being women in a STEM company. Both with degrees in science, Frances and Michelle discussed their journey through science and why they chose their current positions.
"It was super interesting to talk to the two women who majored in science and hearing their journey about how they discovered what they loved and why they loved science. I felt really inspired by their long, evolving journey..."- Alex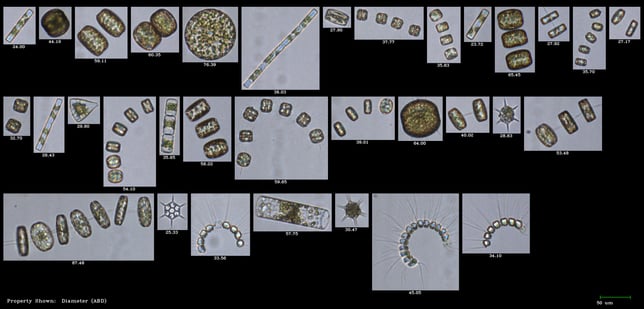 (Above): A selection of plankton from FIT's visit to CSG captured by the FlowCam.

Later in the week, the students were scheduled to have a microscopy lab, analyzing plankton from similar net and whole samples using traditional optical microscopes.
"It seemed so easy to count and categorize the organisms on the FlowCam, which made it hard to go back to using just a regular microscope to do this type of work."-Clare