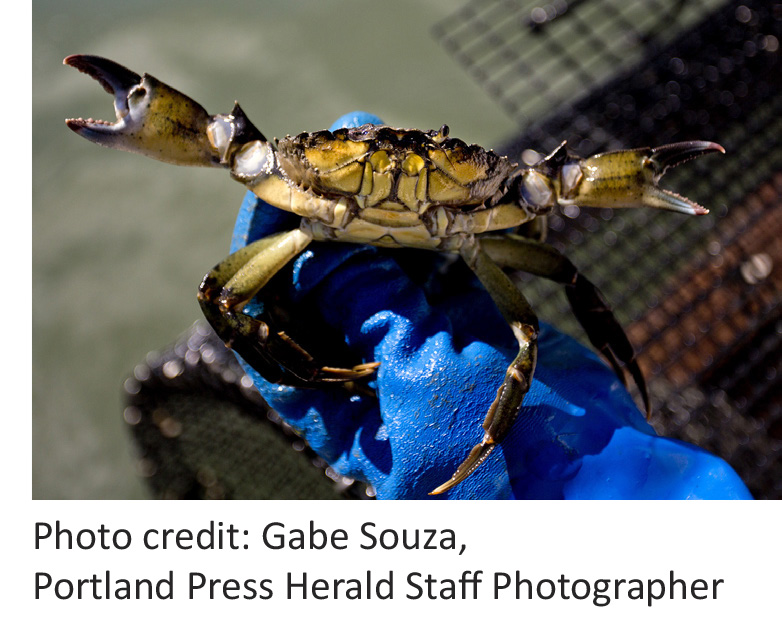 You may have read this recent Portland Press Herald article about Maine's green crab problem. If you did, you learned how the invasive species is a real threat to Maine's clamming industry. If you didn't read the article you need to know that the green crabs prey on clams and are causing a serious problem, but the good news is that there's a team of experts working to find a way to keep the crabs from destroying the clams and other shellfish and marine life along Maine's coast. Although they have been reported in Maine for more than a century, scientists speculate the green crabs have been able to multiply and spread due to Maine's warmer ocean temperatures over the past few years.
Hundreds of researchers gathered at the Green Crab Summit this past December to discuss the green crabs and their impact on Maine's coastal and marine resources, but work on assessing the damage they've caused began last spring. Researchers are currently learning about different approaches for green crab control, and one of the instruments they are using is the FlowCAM dynamic imaging particle analysis system, which they've gained access to through a grant from Maine Technology Institute (MTI).
Marine biologist and founder of Resource Access International LLC, a Brunswick-based consulting firm, Darcie Couture is involved in a number of green crab projects including the removal of the species in several areas of Casco Bay. One of the things she's been tasked with is to look for larval transport of green crabs.
"We plan to use the FlowCAM to analyze water samples collected at certain sites, and see if we discover any green crab larvae," said Couture. "We already sequestered a few gravid female green crabs in our lab and allowed the eggs to hatch, and captured those zoea samples to run through the FlowCAM to build our image library for green crab larvae."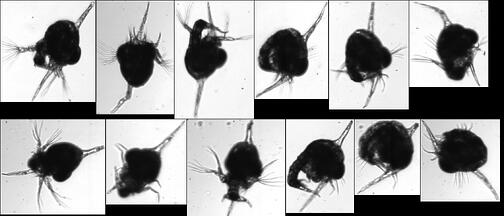 Green crab larvae as imaged on the FlowCAM
A standardized image library for green crab zoea will help Couture to analyze wild samples from their field sites and be able to either positively identify (or rule out) the presence of green crab larvae in the water column, which could potentially impact the clam and shellfish resource areas after the larvae settle out and become juvenile green crabs.
---