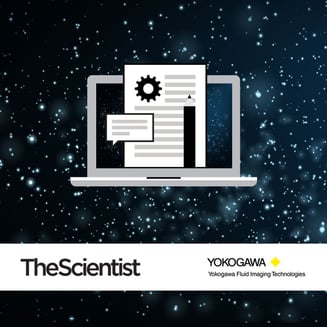 Last week, The-Scientist.com introduced their new Research Products blog. Their very first post discusses the capabilities of the FlowCam Nano:
"Imagine seeing bits of glass, rubber, or metal floating in a vial of medicine that is about to be injected into your arm. Small shards and scraps from the manufacturing process or storage containers sometimes creep into liquid-based therapeutics, posing significant health risks.1 The problem is that these particles are too tiny to be visible to the naked eye."
"The FlowCam® Nano (Nano-Flow Imaging®) from Yokogawa Fluid Imaging is the first instrument of its kind to capture highly resolved images of both nano and micro particulates in drug suspensions, allowing researchers to simultaneously assess particle morphology and dynamics."