Teaching and Research Applications of FlowCAM® in Marine and Riverine Waters of the Tropics and Subtropics
Submitted by: John H Paul, Ph.D.,College of Marine Science, University of South Florida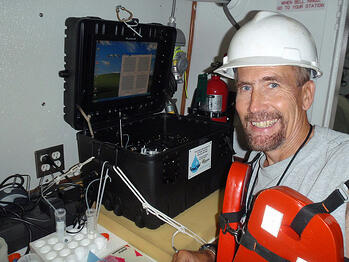 Research Areas: Much of our lab's research interest have been focused on oceanic river plumes, including the Mississippi, Orinoco, and Amazon Rivers. When nutrient rich, turbid river water mixes with oceanic river water the result is a diatom bloom.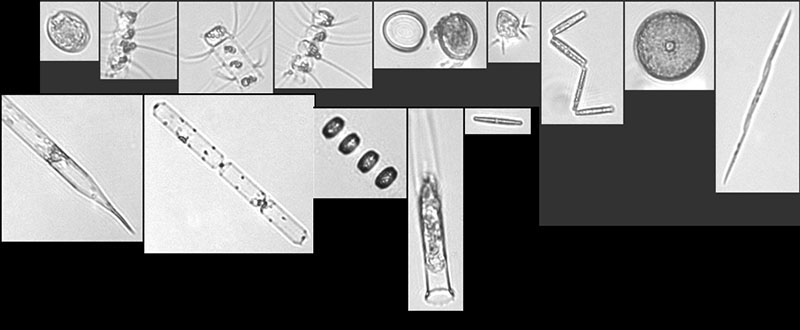 Another area of research in our lab deals with the toxicity of the Deepwater Horizon oil spill. One of our toxicity assays use the alga Pyrocystis lunula. We use the FlowCAM to assess the general health and integrity of these cultures by looking for aberrant cell morphologies using the FlowCAM.
In 2012 I participated in a research cruise to the mouth of the Amazon River aboard the R/V Atlantis II. Our research focus was on gene expression of eukaryotic phytoplankton. Although I did not have my FlowCAM aboard, I had free access to Joachim Goes' color FlowCAM. We had a very photogenic crowd of diatoms at one station, believed to be infected with nitrogen-fixing cyanobacteria.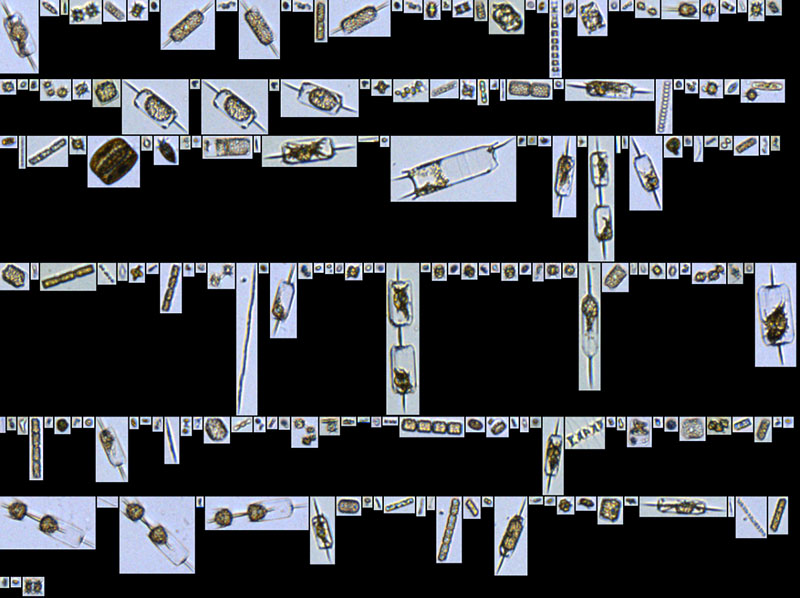 Much of our work employs pure cultures of phytoplankton. Part of our research is dedicated to develop strategies to end Florida red tide blooms, caused by the dinoflagellate, Karenia brevis. Using chemicals that induce Programmed Cell Death (PCD) we have achieved high rates of cell lysis.



Teaching Applications: As a purely graduate-level program, the College of Marine Science has many different approaches to teaching when using the FlowCAM. These include demonstrations in the Oceanography Camp for Girls, the Biological Oceanography Core Course, and exposure of the technology to students from many local high and middle schools.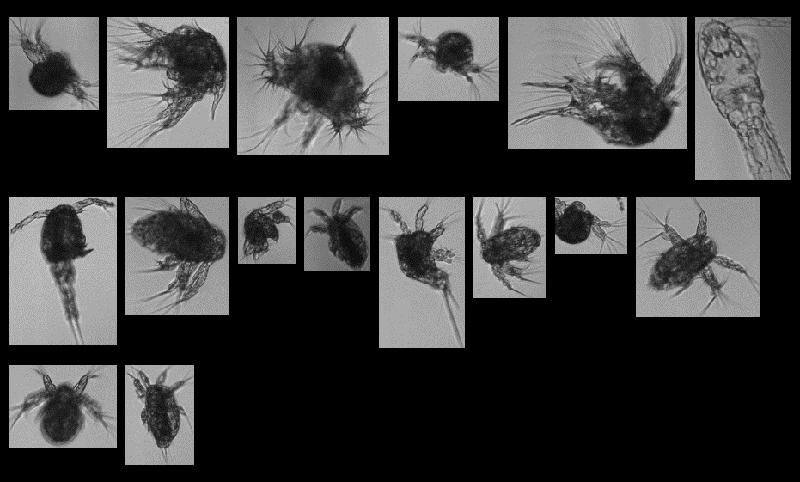 As well as those structured activities, we have many other demonstrations of the FlowCAM operation to the general public. For example, the St. Petersburg Science Festival 's inaugural debut took place in October 2012 along the waterfront of the USF St. Petersburg campus. The FlowCAM was demonstrated with various marine and freshwater samples while housed in a former cafeteria. An estimated 20,000 people (mostly families) attended this event. The second annual Science Festival is scheduled for October 2013 and we again will bring the FlowCAM to the public.

Links:
University of South Florida, College of Marine Science