Colby College Environmental Studies
Research Areas: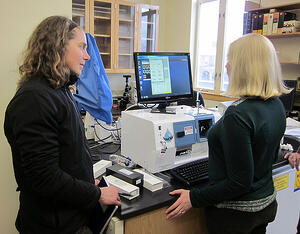 Researchers at Colby College have formed an interdisciplinary collaboration with EPSCoR, local lake associations, and the University of Maine system in order to explore the impact of landscape and lake ecosystem changes resulting from the development of central Maine. This diverse team aims to investigate how implementation of best management practices (BMPs) by shoreline property owners, especially those awarded the Maine Department of Environmental Protection LakeSmart Certification, affects abiotic and biotic characteristics of riparian and littoral habitats.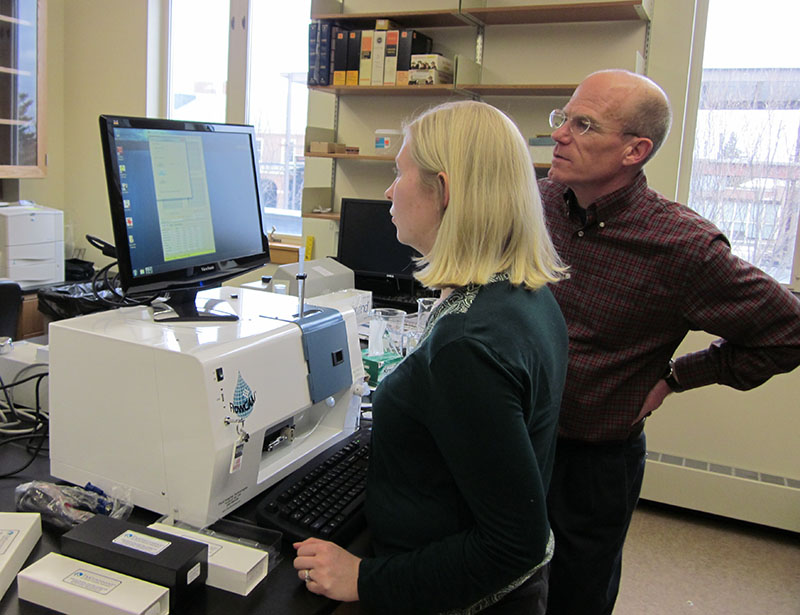 Colby faculty Dr. Catherine Bevier, Chair of the Biology Department, and Dr. Russell Cole of the Environmental Studies Program have led an effort to characterize plankton communities in relation to shoreline development and compliance with the LakeSmart Program. In the summer of 2011, students and faculty collected samples from plankton tows along undeveloped shoreline, developed shoreline with LakeSmart buffers, and developed shoreline without buffers. Plankton were sampled using tow nets and were preserved for analysis. The collection team will use a FlowCAM® to process the samples and describe the composition, diversity, and abundance of plankton communities in each of the sample areas. These data will help the research team provide feedback to lake associations and landowners about the impacts of shoreline development.
FlowCAM Images:
Links:
Colby College EPSCoR program, including LakeSmart and information about the research.