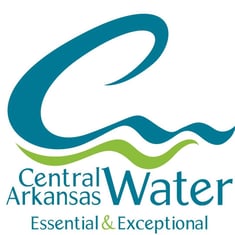 This year we introduced a new grant program for US and Canadian water utilities: The FlowCam Drinking Water Equipment and Travel Grant Program. The program is designed for water utilities to advance their science by helping them reduce labor hours, detect nuisance algae, and predict harmful algae blooms or taste & odor events.
Applicants submitted a proposal including research questions, proposed methods and resumes. The grant winner receives a free FlowCam on loan for up to 4 months, plus remote software licenses, training, and ongoing support, as well as the funds to attend a regional conference to present their work.
We would like to congratulate Randy Easley, Water Resource Scientist and the staff at Central Arkansas Water in Little Rock as the first recipients of this annual grant. Please read this excerpt from his winning grant proposal:
"A continuing problem for the drinking water industry is the presence of algae and associated problems
in source water. Quality of drinking water can be significantly reduced by the presences of algae,
especially cyanobacteria, which can produce toxins as well as taste and odor components. The
occurrence of toxic cyanobacteria in freshwater is increasing in both frequency and distribution. This
occurrence can be attributed to many factors including source nutrient enrichment, climate, and land
use changes. The protection of water supplies has therefore become increasingly more challenging.
To reduce the risk from toxic cyanobacterial blooms in drinking water, a multi-barrier approach is
needed, consisting of prevention, source control, monitoring and treatment optimization. The purpose
of this project is to explore the use of FlowCam to assist in the monitoring and tracking of phytoplankton
communities in drinking water supplies as well as harmful algal blooms (HABs) and identify implications
for water treatment."
Randy's specific goals are to:
"Develop an inventory of phytoplankton species for CAW managed reservoirs and compare this inventory with existing historical data
Explore in-reservoir spatial relationships of phytoplankton populations
Correlate reservoir intake phytoplankton with MIB and Geosmin taste and odor levels
Rapidly respond to any reservoir conditions that could impact treatment systems and explore FlowCams use in an algal response plan
Assist the Arkansas HAB [Harmful Algae Bloom] Workgroup to rapidly identify species of concern and enhance understanding of HABs by water professionals in Arkansas"
To support these goals, Randy's team plans to collect weekly samples from each of their reservoirs to be analyzed on the FlowCam. Additional sampling will occur in response to algae blooms.
"It is hoped that using the FlowCAM could alleviate the reliance on time and labor-intensive manual microscopy, eliminate human error in counting and identification, develop more reliable data with improved accuracy. Provide CAW with additional data and provide a deeper understanding of the dynamics of phytoplankton in its reservoirs. Assist the Arkansas HAB Workgroup to rapidly identify species of concern and enhance understanding of HABs by water professionals in Arkansas. Assist with refining CAWs Algal Contingency Plan."
Congratulations, Randy! We look forward to sharing Randy's experience with the FlowCam and the results of his research once the grant period has concluded.
Read more about the problems that water utilities face and how the FlowCam can help.