Ensure Safe Drinking Water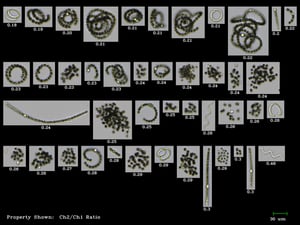 Climate conditions are conducive to both harmful algae blooms (HABs) as well as taste and odor events in drinking water with increasing frequency and intensity. As a result, EPA regulations are moving toward requiring cyanobacteria monitoring. Proactive drinking water agencies are seeking a streamlined approach to monitor cyanobacteria and nuisance algae. Unfortunately, there is no single method that answers all the fundamental questions needed to make treatment decisions and ensure a safe water supply:
What is the abundance of cyanobacteria?
Is the species capable of producing toxins?
Which species are present in the reservoir?
What is the concentration of cyanotoxins?
How do I know if we have a problem?
AWWA Opflow recently published a case study that details how the City of Wichita Falls, Texas has incorporated a FlowCam analyzer as part of an integrated solution with other tests to stay ahead of large-scale Microcystis outbreaks and cyanotoxin issues.