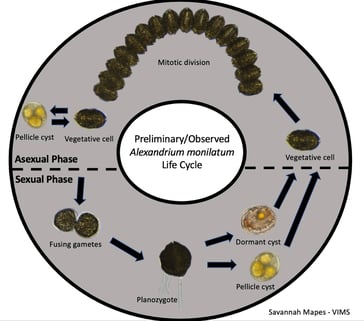 Savannah Mapes, 2020 winner of the #FlowCam Aquatic Research Equipment & Travel Grant for Graduate Students, presented her research at the US Symposium on Harmful Algae this May. Her poster is titled "Using a FlowCam to Facilitate HAB Cell Counts: Comparing Cell Enumeration Methods", and can be viewed in greater detail by clicking on the image below.
Mapes is a graduate student in the Reece Lab at the Virginia Institute of Marine Science (VIMS), and as a grant recipient, used a FlowCam 8000 to study harmful algal blooms (HABs) in the York River/lower Chesapeake Bay area. Mapes observed M. polykrikoides blooms around the area late last summer, including one in the York River, followed by an A. monilatum bloom.
"For the first time in 3 years we had the opportunity to study and document blooms of harmful algae during the late summer in the York River," Mapes wrote in her grant proposal.
Her poster concludes that "The FlowCam is an efficient alternative to manual cell counts, providing more data (particle images and parameters) in less time. Results of all three cell counting methods are comparable for M. polykrikoides. With A. monilatum, the Sedgewick Rafter and FlowCam method are approximate, but the qPCR method greatly overestimates. It is possible that this is due to using a single clonal culture as the standard for qPCR. rDNA variability among strains is observed for other Alexandrium species. In addition, multiple life stages with different ploidy levels are observed in field samples.
Additional clonal cultures are being established to obtain additional qPCR curves.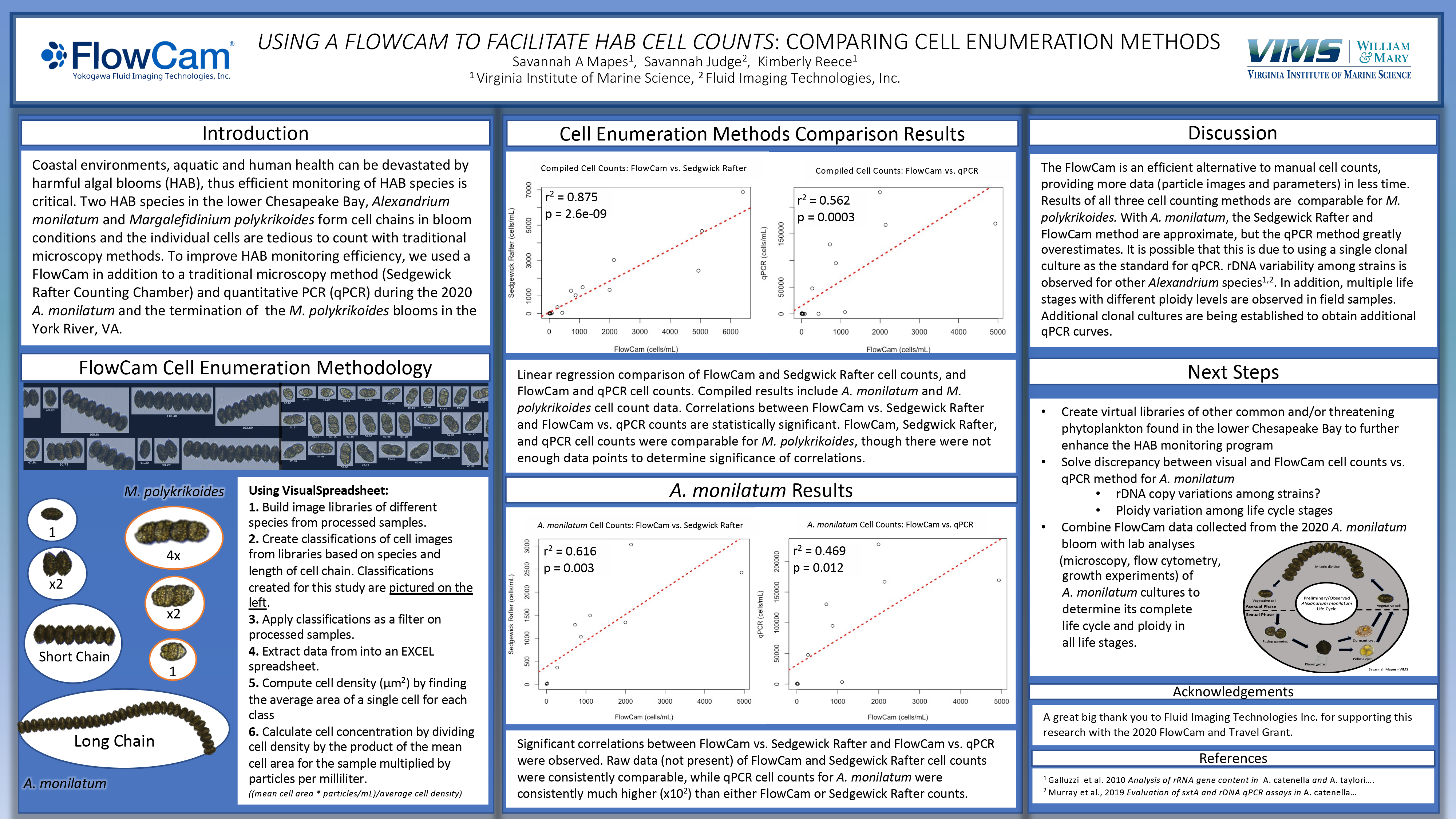 Read more about Mapes' research here.
There's still time to submit your application for our 2021 Grant Program for undergraduate students and professors.