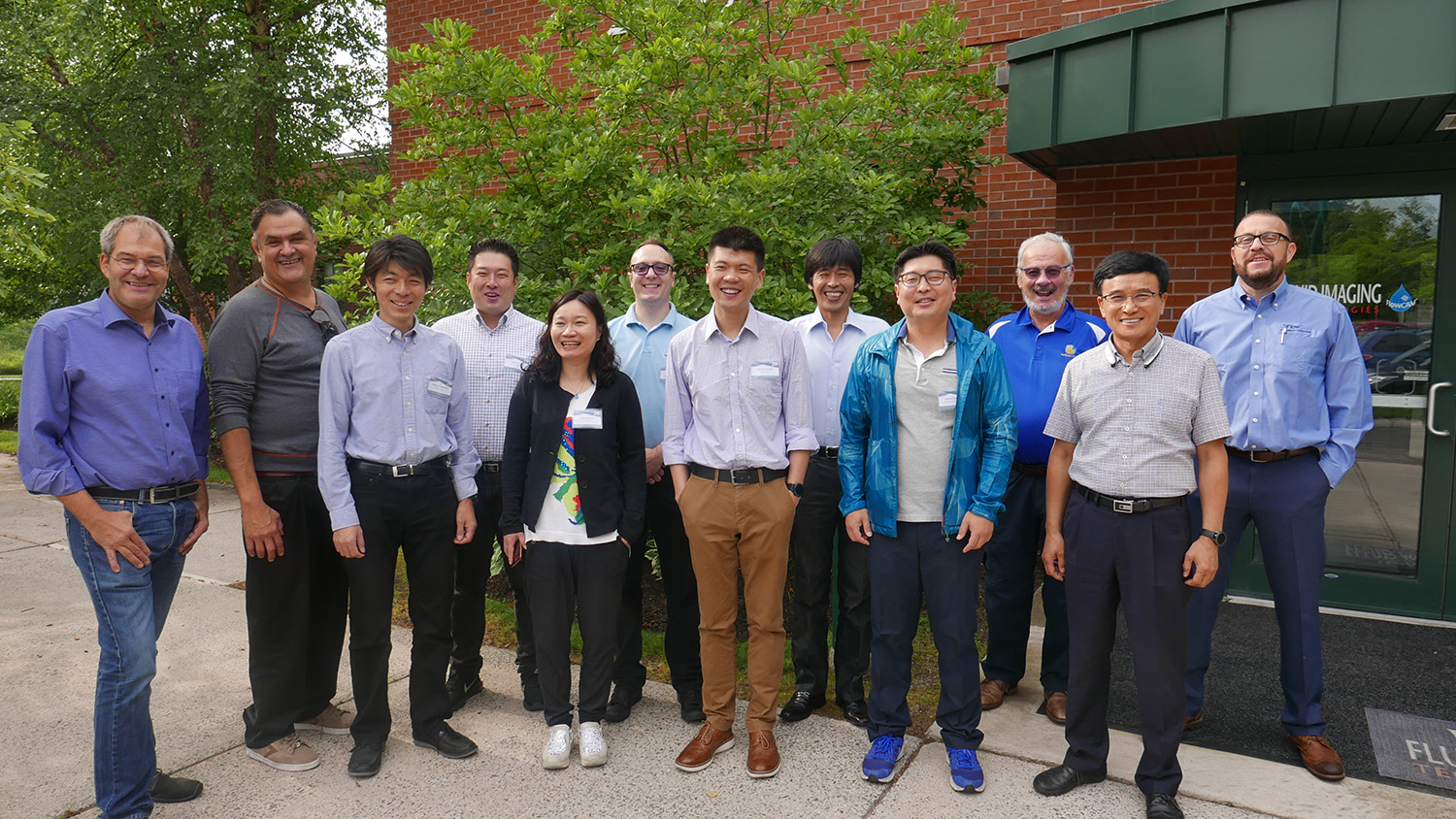 Last week we hosted an International Industrial Sales Summit at our headquarters in Scarborough, Maine. We welcomed representatives from distributors located in China, Japan, Korea, Germany, Mexico, Ireland, and the United Kingdom.
The goal of this summit was to build community around the FlowCam and to share information about customers, case studies and potential new applications. It was great to hear how flow imaging microscopy continues to expand into new markets and provide solutions to different customer problems. We learned a lot from our distributors about potential uses of the FlowCam in a variety of different industries and applications.
Of course, being new to Maine, we had to take the crew out for lobster! Everyone enjoyed their meals at Luke's Lobster on Tuesday.
Most of the crew also stuck around past Wednesday for in-depth training on our newer instruments: the FlowCam Nano and the FlowCam 5000. We hope to be able to empower our distributors to assist customers in the field with training and technical assistance.
We are so happy to have such a strong and dedicated international team to represent the FlowCam abroad - thank you to everyone who attended, as well as to our reps who were unable to make it.
Safe travels!